Feb. 1 is my new baby book's birthday!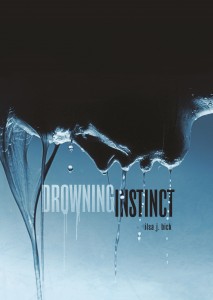 Yay!  Pom-poms!  Candles!  CAKE!
AND to help celebrate and ease DROWNING INSTINCT's way into the world , one lucky winner will get an autographed, personalized copy (hardcover, no less). The only rules are these:
a) You may enter from  midnight (EST) Wednesday, 2/01/12 until Wednesday night, 2/08/12, at 11:59 p.m., EST.
b) That's so important, I'm gonna repeat that you must enter no later than Wednesday night, 2/08/12, at 11:59 p.m., EST.
c) Giveaway is open only to residents of the U.S., Canada, the U.K., and Ireland. Oh, all right: Australia, too. 😉
d) You must use the Rafflecopter form. NOTE: Follow directions. If you don't fill in your full mailing address at that time, your entry can't be counted. Sorry! It's just the way this format works.
e) Note that you will improve your odds of winning if you follow me on Twitter, like my Facebook page, tweet about the giveaway, and/or follow the good folks–and my fellow authors–on ADR3NALIN3.
And that's it! So be sure to come back often beginning midnight, EST, 2/01/12, for your chance to win, and good luck! Me, I'm gonna go bake me a birthday cake.