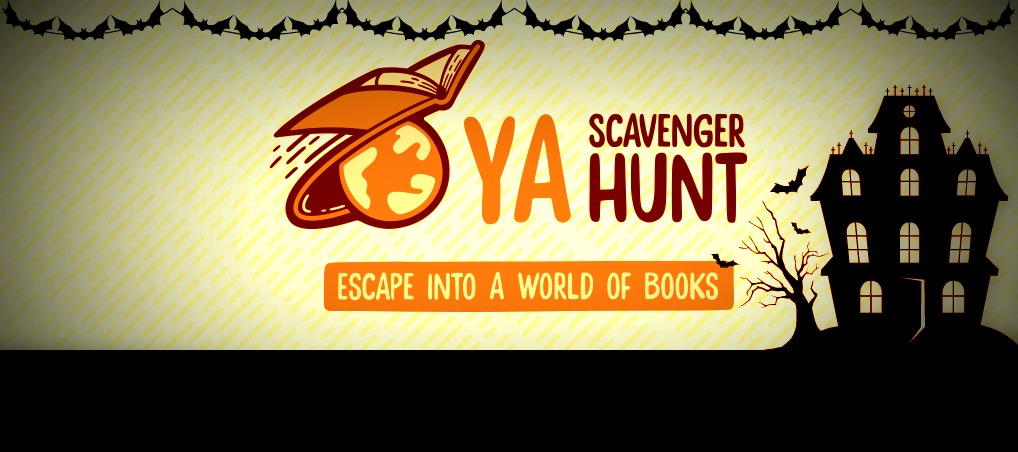 WELCOME TO THE 13TH YA SCAVENGER HUNT!
Hey, there, I'm Ilsa Bick, and your hostess for this leg of the hunt—and yes, I might kill you if you try to take my cheese.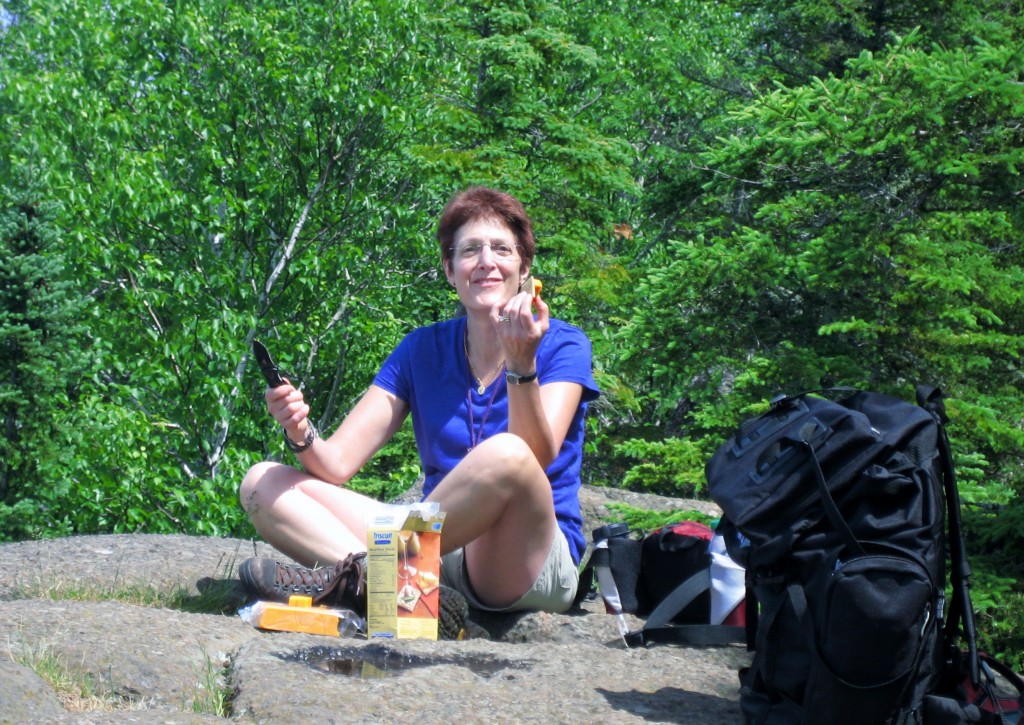 You are currently hunting on TEAM ORANGE.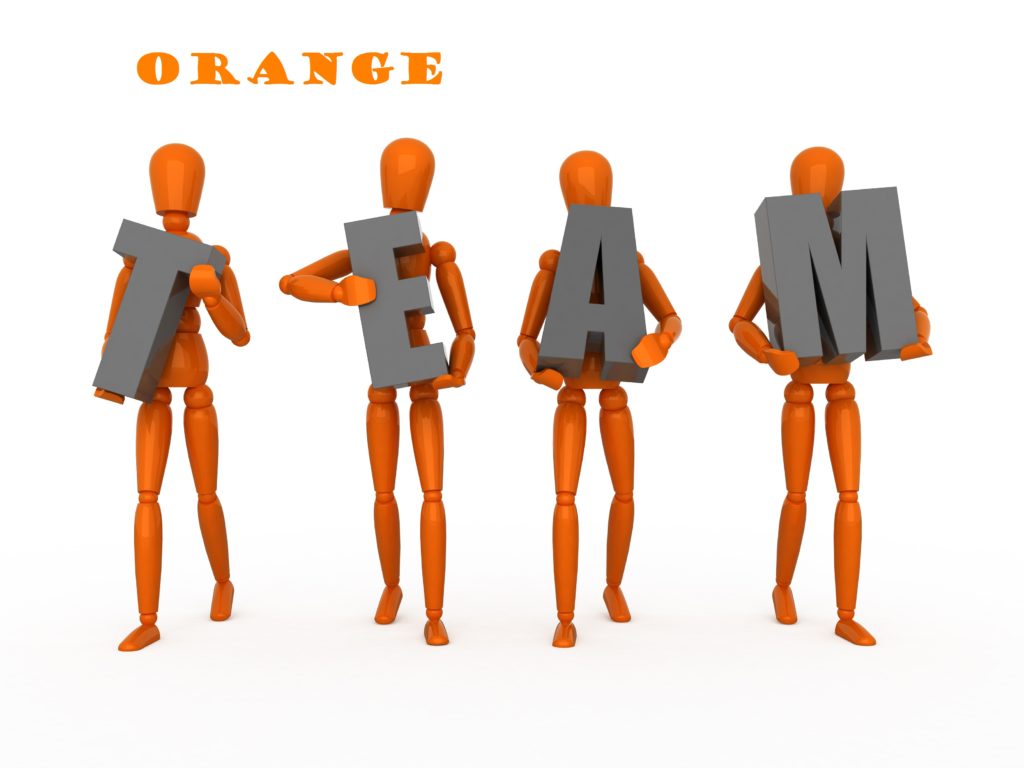 Looking for my exclusive bonus content? HAH!  Dream on; not here.  You'll have to keep searching, but before you go looking, a couple rules:
SCAVENGER HUNT RULES 
On this hunt, you not only get access to exclusive content from each participating YA author, you also get a secret number.
That means that, somewhere on this page, you'll find my favorite number.
Find the favorite numbers of all the authors on TEAM ORANGE. You do that by following the link at the bottom of each post to the next author on that team.
Along the way, you'll get access to EXCLUSIVE CONTENT from each participating YA author—which is cool in and of itself. Sometimes that might be a deleted scene or a snippet from an upcoming novel or a long-winded essay on cultural appropriation by yours truly or, maybe, a picture of a cat. Just depends.
Once you've collected all the numbers supplied by the authors of TEAM ORANGE, add them up.
Then, head on over to here to fill out the official entry form for the hunt's GRAND PRIZE. Only entries with the correct number will qualify, so check your math. Twice.
Although this is open internationally, anyone under 18 must have a parent or guardian's permission to enter. I know, bummer, but it's a legal thing. And don't lie: that way leads to madness.
To be eligible for the GRAND PRIZE, you must submit the completed entry form NLT 12:00 p.m. PST on October 9. Entries sent without the correct number or relevant contact information will be automatically disqualified.
Now, the payoff for all that addition is that one lucky guy or gal will receive at least one book from each author on TEAM ORANGE.
AS IF THAT WEREN'T ENOUGH, a whopping SIX contests will be going simultaneously, and you—you lucky devil, you—can enter one or two or all six. As I said, I'm on TEAM ORANGE, but you have the option of also checking out Teams PURPLE, BLUE, RED, GREEN, and GOLD.
Want more information? Bop on over to here to see links to all the participating authors and—more importantly—the full list of prizes up for grabs.
And now, without further ado, let me introduce the author I'm hosting on this hunt.
<cue drum roll>
Everybody—and yes, that means you—let me introduce . . .
ALEXANDRA MONIR!!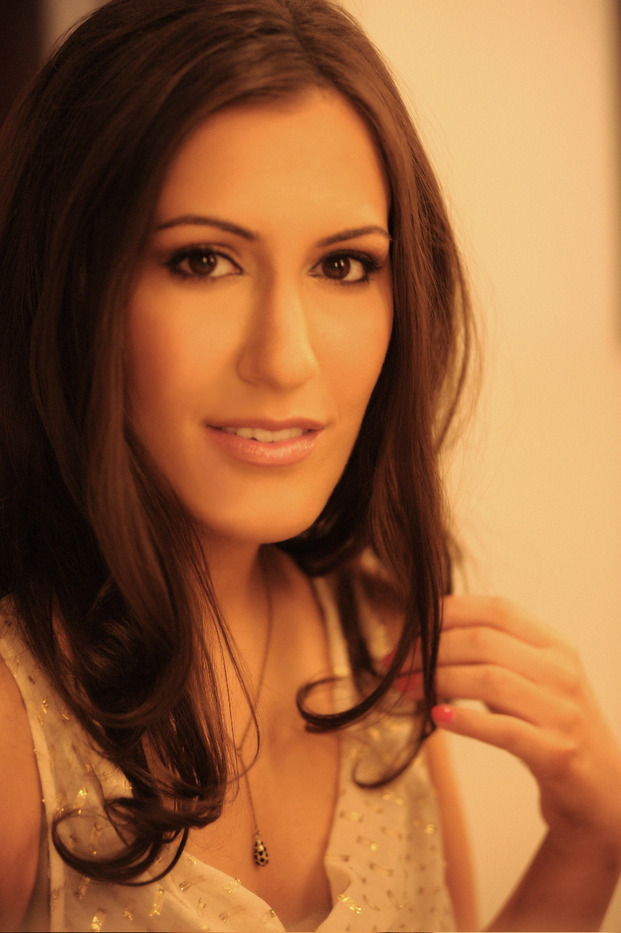 Alexandra Monir is the author of the popular time-travel YA novel TIMELESS, as well as its sequel, TIMEKEEPER, and a romantic thriller, SUSPICION. She is also a professional recording artist and composer. Alexandra and her husband live in Los Angeles, where she is at work on her next novel, a space thriller that's already been optioned by Sony Pictures.
The book Alexandra's showcasing: THE GIRL IN THE PICTURE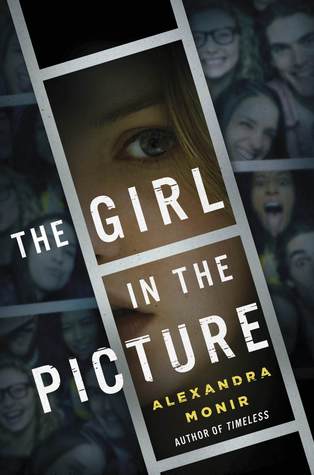 ABOUT THIS BOOK:
Nicole Morgan has been labeled many things—the geeky music girl, the shy sidekick of Miss Popularity, and the girl with the scar. Now only one name haunts her through the halls of Oyster Bay Prep. "The girl in the picture."
After heartthrob Chace Porter is found dead in the woods near the school, the police search for the girl snuggled up beside him in a picture discovered among his personal effects. A girl no one knew was even close to him—and whose best friend, Lana Rivera, was his girlfriend.
Nicole is that girl, and now she's the primary suspect in his murder.
What happened that night? Were Nicole and Chace dating behind Lana's back? Were he and Lana over? Could either of the girls have killed him?
In alternating points of view—that of suspect Nicole Morgan and that of Lana Rivera—The Girl in the Picture helps readers piece together the truth behind a friend's betrayal, a boy's murder, and way too many secrets.
* * *
And now a word from Alexandra herself: "In honor of YASH, I'm excited to share with you a favorite scene from my upcoming novel, THE GIRL IN THE PICTURE. This is one of the moments where the relationship between our two narrators, Lana and Nicole, starts to change."
From Chapter 10
I'm used to hearing Nicole practice what she calls "scales" in our dorm room, playing the same annoying sequence of notes over and over until I want to hit her with my pillow. I'm not used to…this. I'm not used to music that pierces my insides, that covers my skin with goosebumps, that makes me want to cry for no reason.
I glance at Chace. He's watching in open-mouthed amazement, as if she's the only thing that exists in this moment. But he's not the only one. Looking around the room, I see all of my mom's jaded colleagues and friends rapt, their forks frozen in midair, forgetting to eat. An older man dabs his eyes with a handkerchief.
That's my friend up there, I remind myself. I'm proud of her, I am. But I also feel a red-hot, searing envy. What have I ever done in comparison? I've never been able to bring a room to an awed hush. My parents have never looked on proudly as my talents moved people to tears. I might be a star in my little world at Oyster Bay Prep, but Nicole is an actual star. And the way my boyfriend is looking and listening to her right now, it makes me feel…insignificant. Something I never imagined I could be.
Nicole finishes the song with one final, breathtaking note. And then, after a moment of silence, the foyer fills with applause. The applause grows to a standing ovation, and of course I leap to my feet with Chace and Samantha.
"How's that for proving Oyster Bay is teaching our students well?" my mom exclaims as she rejoins Nicole, giddy from her idea proving such a success. She hugs my friend and iPhone flashes go off, her guests capturing the moment. And I'm happy for her, I am, I am. I'm not jealous.
I'm not jealous.
* * *
Oh, riiiight.  
Okay: color me interested.
Which is good, people, because Alexandra's running a BONUS GIVEAWAY: "If you'd like to win an advance copy of The Girl in the Picture annotated by the author, simply follow me on Twitter @TimelessAlex and tweet Enter me to win #TheGirlInThePicture"
Man, I'd tweet that, like, 88 times if it'd help me win.
If you're like me, though, you never win anything, am I right?  So, just in case, here's where you can find Alexandra's book.
To find out more about Alexandra, check her out on Twitter here and Facebook here.
Don't forget to enter the contest for your chance to win a ton of books, signed by me and the other authors on my team.  I mean, guys, just look at what you could win: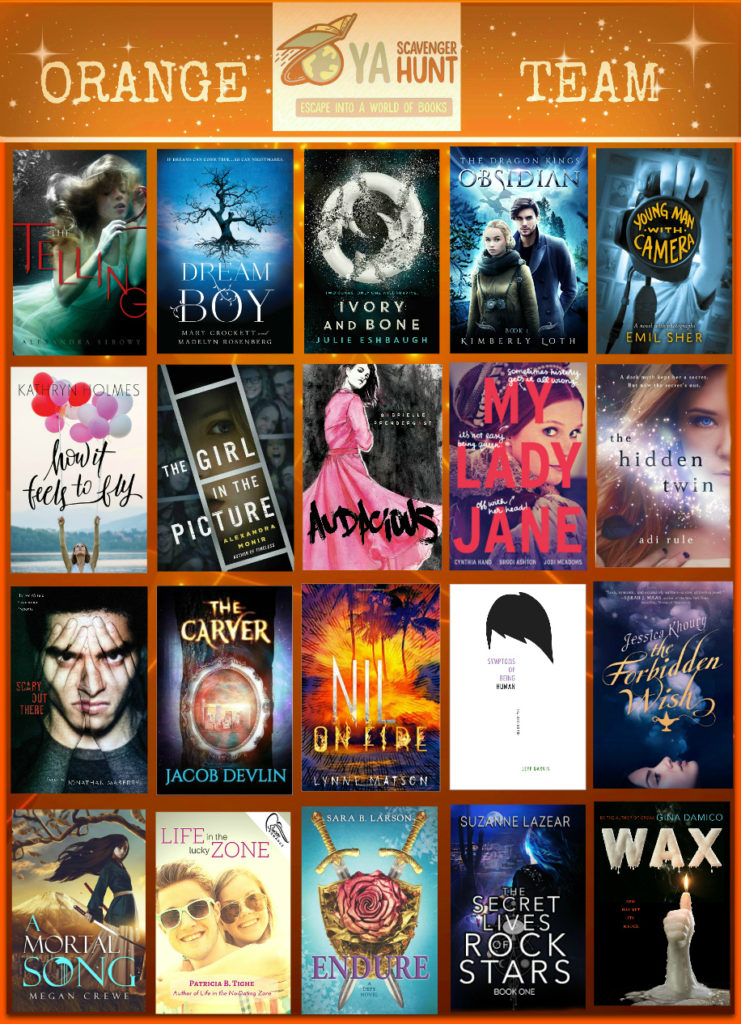 Okay, last time I'll nudge: but don't forget that you need to find and write down not only my favorite number, but all the other numbers on TEAM ORANGE.  Add them up, and you'll have the secret code to enter for the grand prize.
Thanks so much for stopping by, guys.  Ready to move on to the next link in the hunt?  Well, click here for Emil Sher.