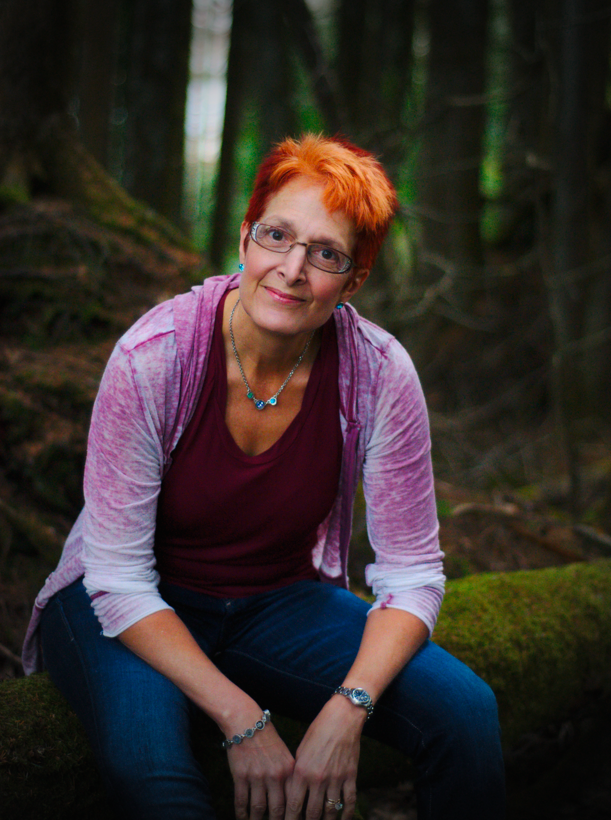 Among other things, I was an English major in college and so I know that I'm supposed to write things like,"Ilsa J. Bick is<fill in the blank>." Except I hate writing about myself like I'm not in the room.
So, let's just say that I'm a child psychiatrist (yeah, you read that right), although I started out in surgery . . . it's a long story.  I'm also a film scholar, former Air Force major, and an award-winning author of dozens of short stories and novels.  (Believe me, no one is more surprised about that than I . . . and my mother.)
In case you were wondering?  Yes, I used to write Star Trek.  And Mechwarrior.  And Battletech.  And the occasional ShadowRun.  I loved every minute of it, too.
My YA works include the critically acclaimed DRAW THE DARK (winner of the Westchester Fiction Award, a VOYA Perfect Ten, and Bank Street College 2011 Best Book); DROWNING INSTINCT; and THE SIN-EATER'S CONFESSION (a 2014 YALSA BYFA and 2014 TAYSHAS Nominee).
Among many other nominations and awards, ASHES, the first book in my YA apocalyptic thriller trilogy, was a 2011 VOYA Perfect Ten, 2012 YALSA Top Ten Teen Nominee, 2012 YALSA Best Fiction Nominee, and 2012 Outstanding Book by a Wisconsin Author.   ASHES is currently a 2013 ALA Quick Pick for Reluctant Readers Finalist, 2013 TAYSHAS High School Reading List, 2013-2014 Gateway Award Final Nominee, 2014 Oklahoma Sequoyah Book Award Nominee, and 2014 Abraham Lincoln High School Book Award Nominee.
SHADOWS, the second book in the trilogy, hit shelves in 2012, and MONSTERS, the final volume, was released September, 2013, and earned starred reviews from Publisher's Weekly and Kirkus.
WHITE SPACE, the first volume in the Dark Passages duology, hit shelves 2/11/14 and was hailed as a "sophisticated" horror novel for older teens (and they mentioned Stephen King and me in the same breath!).  The book was also long-listed for the Stoker.  Its sequel, THE DICKENS MIRROR, appeared in 2015.
At the moment, I am a cheesehead in exile, living on a mountain in Alabama with the husband and several furry creatures.  On occasion, I even feed them.