The Changed are on the move.
The Spared are out of time.
The End . . . is now.
Return to a world where, from these ashes, MONSTERS may rise.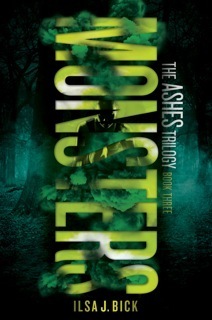 Advance Praise for MONSTERS
"A brutal, stunning, and compellingly written trilogy…comes to a close."–Horn Book
"…an action-packed conclusion…Bick ably juggles the different strands to
create a tension-filled narrative…"–Booklist
"An opus of blood, gore and pain that will leave fans breathless."–Kirkus
Order Your Copy Today!