—Nominated for the 2014 HWA Bram Stoker Award for Superior Achievement in a Young Adult Novel!
–A YALSA 2015 Amazing YA Audiobook
"Bick (the Ashes trilogy) launches the Dark Passages series with this ambitious meta-textual adventure, which invokes Stephen King levels of psychological and physical horror, while defying readers' perceptions of reality at every turn . . . an excellent job at conveying tension, atmosphere, and the multi-layered premise . . ."–PW
"One of the marks of a classic horror story is the slow and insidious shifting of the rules within the tale's universe.  Bick understands the power of this trope and uses it relentlessly in this sophisticated horror novel for older teens . . . Bick is a master of the genre . . ."–SLJ
"I love it when an author surprises  me . . . WHITE SPACE is . . . brilliant, complex, and somewhat disturbing . . . Ilsa J. Bick takes readers on a very bizarre journey."–Fresh Fiction
"Holy freaking head trip!  White Space is crazy!"–No More Grumpy Bookseller
"Bick is brilliant."–Examiner.com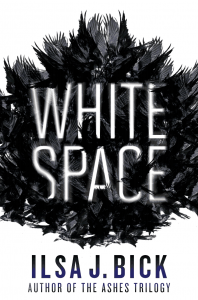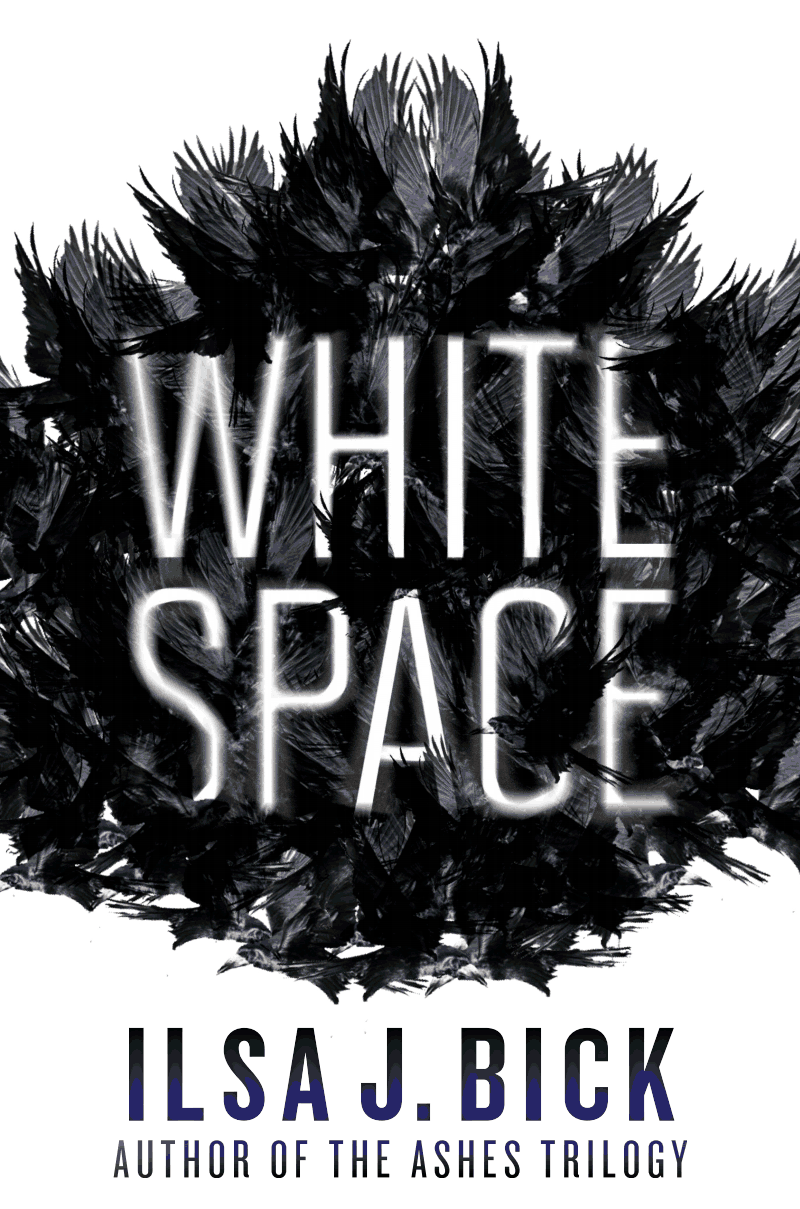 Seventeen-year-old Emma Lindsay has problems: a head full of metal, no parents, a crazy artist for a guardian whom a stroke has turned into a vegetable, and all those times when she blinks away, dropping into other lives so ghostly and surreal it's as if the story of her life bleeds into theirs. But one thing Emma has never doubted is that she's real.
Then she writes "White Space," a story about these kids stranded in a spooky house during a blizzard.
But . . .  "White Space" is virtually identical to an unfinished novel about characters who jump off pages into other stories.  Thing is, she's never seen that manuscript.  No one has since the writer, killed years ago, never completed the book.
Which means she's blinked into the head of the dead guy?
Or has she tripped into the nightmare of her own story?  Because now Emma is trapped in a bizarre, fog-shrouded valley with other kids who have their own dark secrets and strange abilities: Eric, Casey, Bode, Rima, and a very special little girl, Lizzie.
Now they must discover why they've been brought to this place–a world between the lines where parallel realities are created and destroyed and nightmares are written–before someone pens their end.
Order Your Copy Today!