Multiple Bram Stoker Award–winning author Jonathan Maberry compiles more than twenty stories and poems—written by members of the Horror Writers Association—in this terrifying collection about worst fears.
What scares you? Things that go bump in the night? Being irreversibly different? A brutal early death? The unknown?
This collection contains twenty stories and poetry, all by members of the Horror Writers Association and including such renowned YA writers as R. L. Stine, Neal and Brendan Shusterman, and Ellen Hopkins about what they fear most: mermaids, ghosts, personal demons, and a lot more.
All of which just goes to show . . . it is scary out there.
". . .Rachel Caine's "Corazón Oscuro," Ilsa J. Bick's "Bearwalker," and Josh Malerman's "Danny"—a few highlights of the anthology—employ restless, malevolent spirits. . . (these) will haunt readers long after closing the book, and at a whopping 498 pages, most readers will surely find something grisly to enjoy. "–Kirkus Reviews
". . . this collection hits the mark."–Publisher's Weekly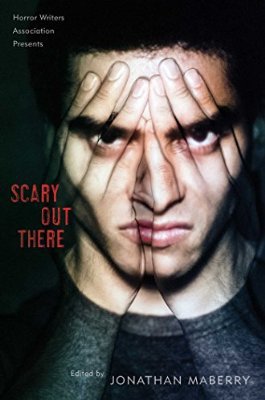 Buy your copy today!